We like to share what we do best.
Despite the difficult times we live in, know that from now on we are here for you.
Come and meet us at the Restaurant, Cafeteria and Grab & Go, we will be here to receive you in complete safety.
Here, everything has been thought out in detail to make the time you spend with us a time to relax and enjoy the meals we have prepared so carefully for you.
Taste our walnut, sultana or almond muffins!
Did you know that… Adding walnuts and almonds to cakes, sweet desserts or other products with simple sugars reduces the speed of sugar absorption and the associated blood sugar spikes?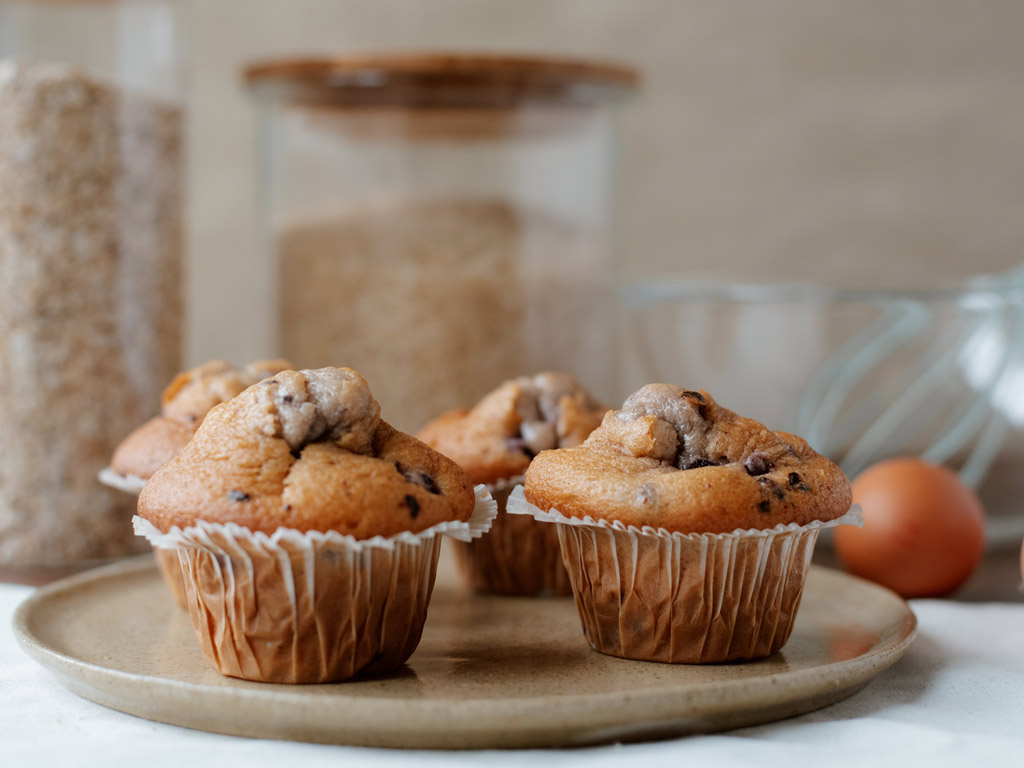 Walnuts
Source of fibre and supplier of essential fatty acids omega 3 and 6.
High in vitamin B6, folates, manganese, magnesium and phosphorus. They are also a source of zinc, potassium and iron.
Almonds
High in fibre and a source of protein!
Rich in vitamin B2 and vitamin E, phosphorus, magnesium, potassium and zinc. Also a source of folic acid, calcium and iron.
Sultanas
High in fibre and rich in potassium!
They are a source of simple sugars, so should be consumed in moderation. However, adding them to cakes or sweets can reduce the addition of industrialised sugars and enrich the recipe nutritionally!