We like to share what we do best.
Despite the complicated times we live in, know that from now on we are here for you.
Come and meet us at the Restaurant, Cafeteria
and Grab & Go, we will be here to welcome you in complete safety.
Here, everything has been thought through in detail to make the time you spend with us a time to relax and savour the meals we have so carefully prepared for you.
Restaurant
11:00 AM – 2:30 PM
Cafeteria
8:00 AM – 6:00 PM
Pumpkin and mint cream / Pumpkin and mint cream without potato
Savoy cabbage with cream cheese, spinach and chickpeas in tomato sauce and white rice 7, 9, 10, 11 
Salmon and vegetables lasagna 1, 3, 4, 5, 6, 7
Grilled chicken steaks in butter and herb sauce with spaghetti 1, 3, 5, 6
Chickpea and turnip greens soup / Chickpea and turnip greens soup without potato
Roast pork with spring onions and apple, garlic rice and sautéed sprouts 12
Stuffed tomatoes with soy, gratin cheese and macedonian couscous 1, 6, 7
Stewed hake with escabeche sauce and sweet potatoes 4, 12
Leek soup / Leek soup without potato
Vegetarian tortilla with mushrooms and vegetables 3, 5, 6
Turkey rolls stuffed with cheese, spinach and roasted potato wedges 3, 5, 6, 7
Lettuce cream / Lettuce cream without potato
Golden tofu with honey and sesame seeds with roasted potatoes and tomatoes 1, 3, 6, 7, 8, 11, 12
Paloco with cream and coriander 1, 4, 5, 6, 7
Grilled pork steaks with lemon and vegetable rice
Green bean soup / Green bean soup without potato
Beef stew with eggplant, zucchini, beer sauce and farfalle pasta 1, 12
Spiritual gratin of soy, spinach and carrots 1, 3, 5, 6, 7, 8, 12
Forkbeard with rustic potatoes and sautéed baby carrots 4
Your meal contains or may contain the following substances or products and their derivatives:
(1) Cereals containing gluten – (2) Crustaceans – (3) Eggs – (4) Fish – (5) Peanuts – (6) Soybeans – (7) Milk – (8) Nuts – (9) Celery – (10) Mustard – (11) Sesame seeds – (12) Sulfur dioxide and sulfites – (13) Lupin – (14) Mollusks.
For those who are not allergic or intolerant, these substances are completely harmless.
Are you in a hurry?
Take us with you.
Opt for our Grab & Go meals and proceed to the checkout.
Daily soup with or without potato
Salad, Pasta, Bowl, Pie or Quiche
Compound Yogurt, Overnight Oats, Plain Sandwich or Snack of the day
Slice of homemade Cake or Spoon dessert
Smoothie, Fresh Juice or Lemonade
Natural Juices, Soft Drinks, Sparkling and still water
100% compostable packaging
Compostable materials are the only ones that guarantee zero-waste closure, where they are fully degraded for up to 12 weeks so that they can be used as fertiliser.
Do you know our Community?
Tips, recipes and more.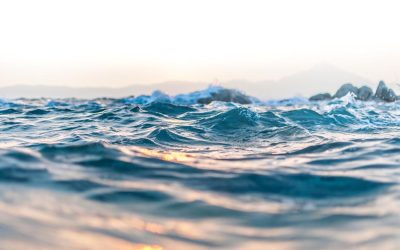 Not yet registered? Book your place now and join us from 9h30 next Friday, 20th May.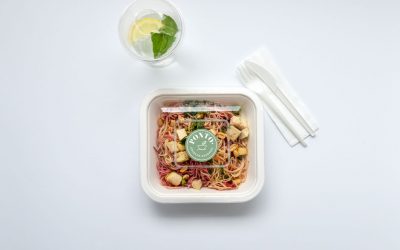 Did you know that all our packaging is made from plants and is 100% compostable?Thinking of the environment and sustainability, the PONTO. brand does not use plastic bags or another disposable packaging with fossil components in its composition. Place all the...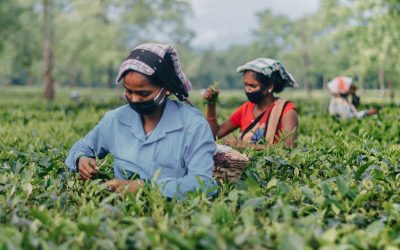 Did you know that there are only 4 varieties of teas?They are green, black, white and oolong! These differ in the ripeness of the leaf. Therefore we can only call these varieties "tea", so to use the expression "camomile tea", for example, is incorrect.