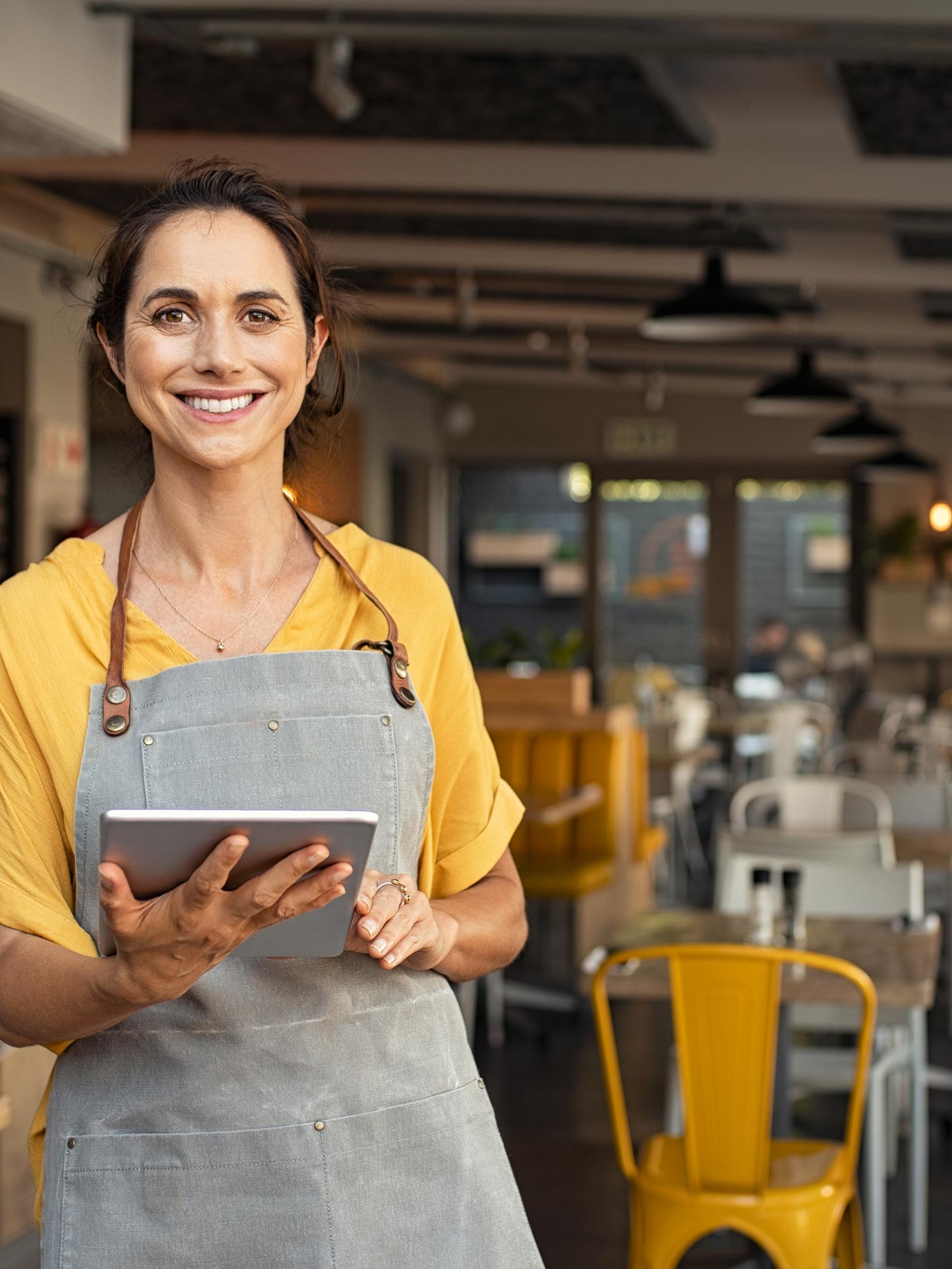 EAT. SHARE. LIVE.
Somos uma solução B2B para o seu negócio, temos as soluções ideais de optimização e rentabilização, adaptáveis a todo o tipo de espaços para restauração de empresas, estabelecimentos de ensino e unidades de saúde. Criamos locais que promovem uma excelente experiência ao consumidor, com simplicidade e autenticidade, associados a um leque alargado de oferta. Aqui tudo foi pensado ao pormenor e a palavra sustentabilidade é levada a sério.
Spaces designed and projected to be felt and experienced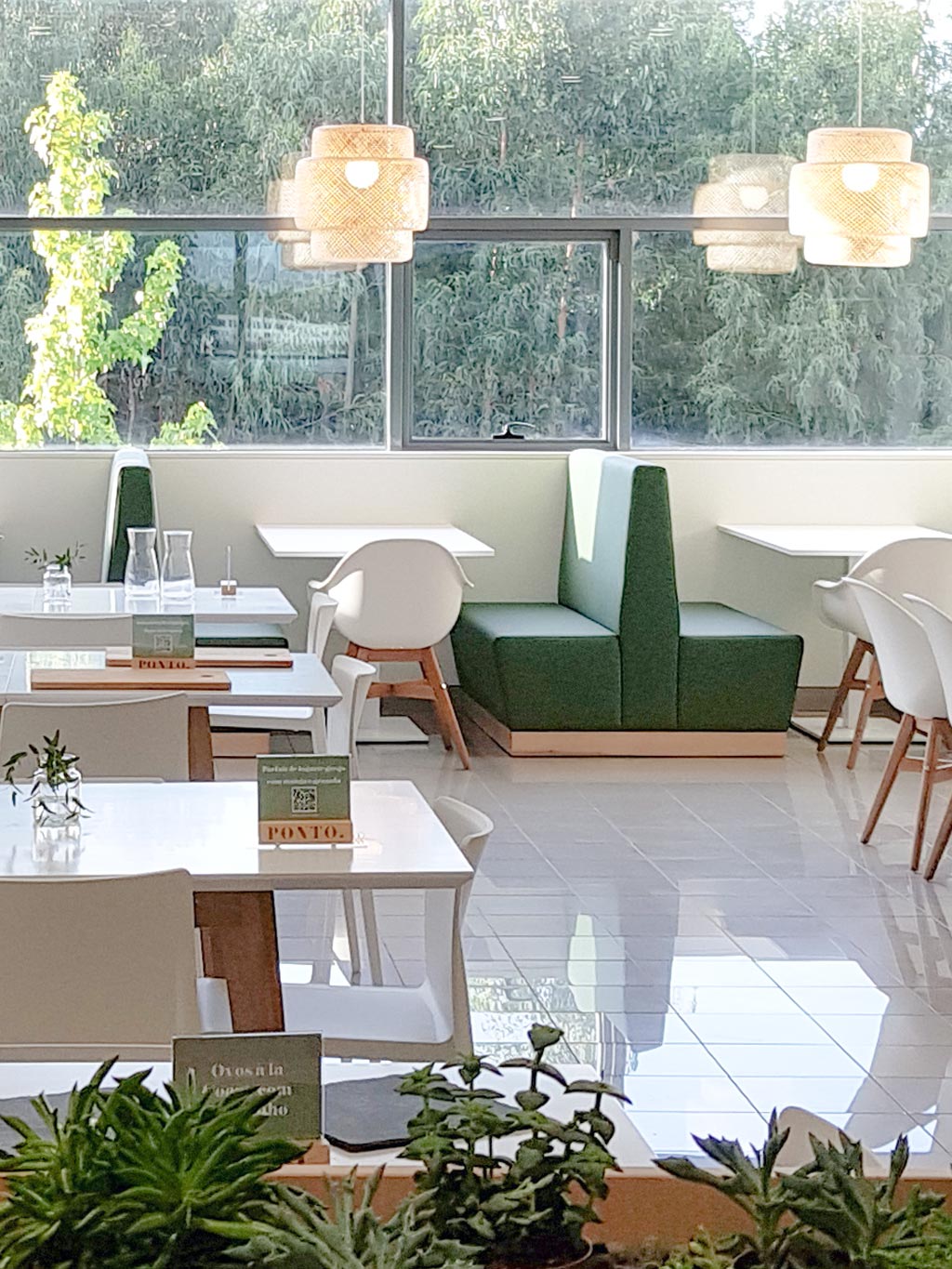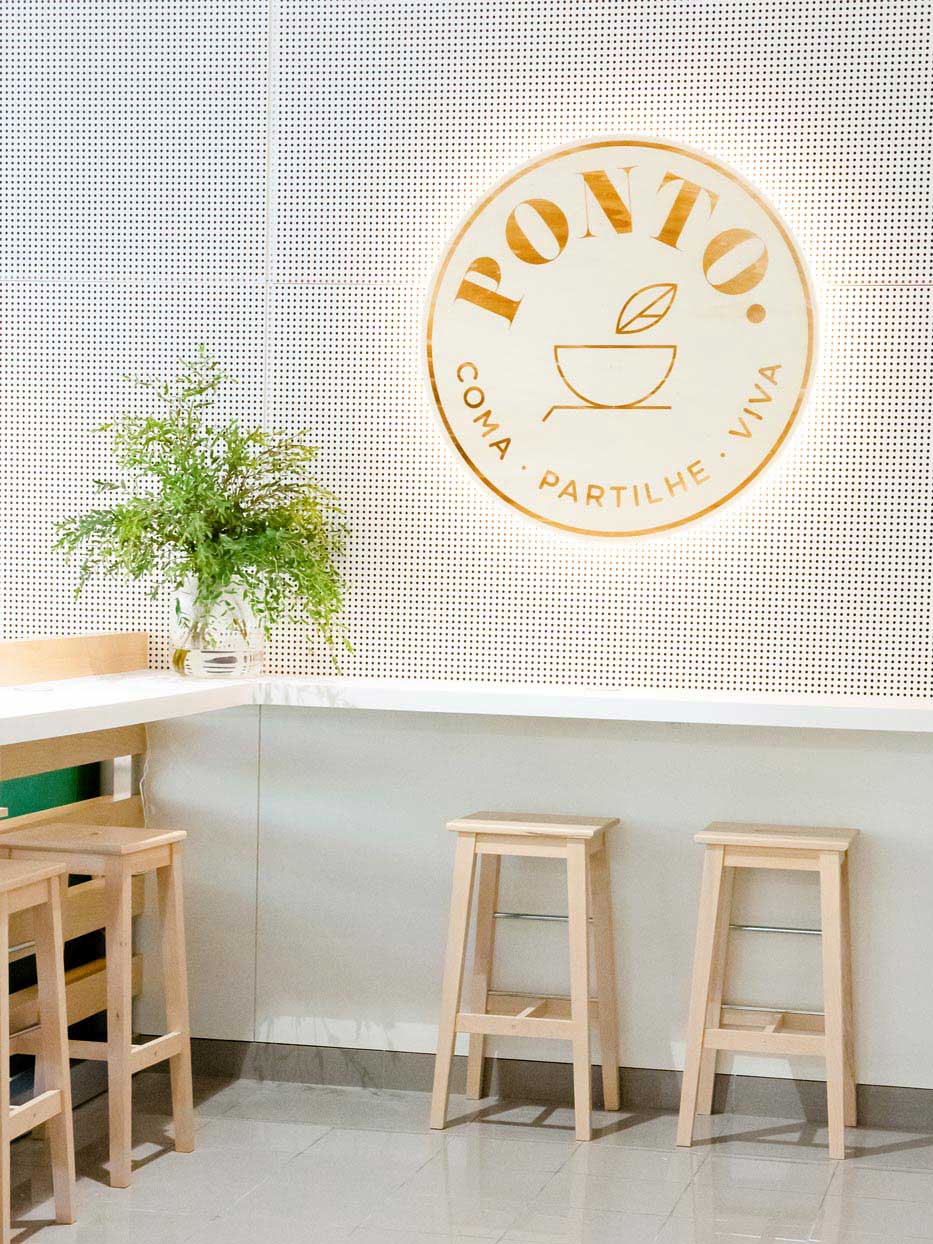 How do we operate?
If your company has a restaurant or a cafeteria, we work together to develop inspiring and pleasant environments, whose use is not limited to mealtimes. We bring life to spaces that, as a rule, have little use. We convert them into places that can be used for other complementary activities and outside mealtimes, whether to have an informal meeting or even to work.
Our Offer.
We've thought of everything, so you don't have to worry about a thing. Thus, the service and offer are also thought to detail to offer you the best quality. In the end you just have to choose the offer you want to have in your space.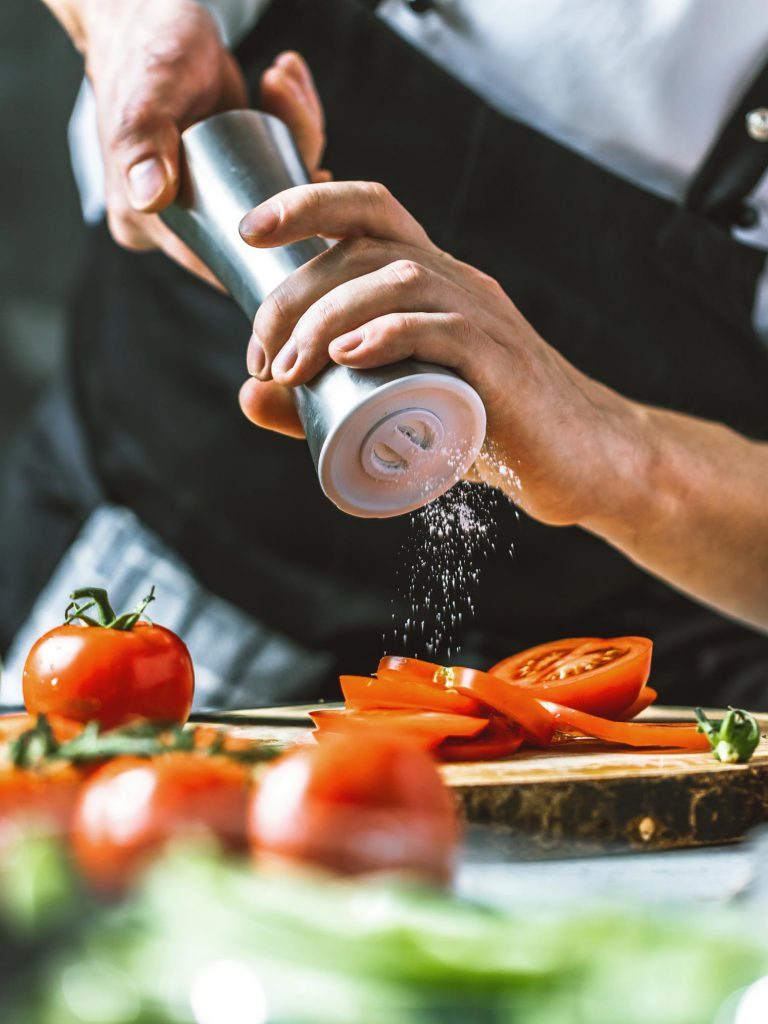 We have a team of chefs and nutritionists who develop innovative dish solutions with a diversified and comprehensive offer of meals that include: soups, traditional food, grills made to order, pasta show-cooking, salad buffets, pizzas and vegetarian.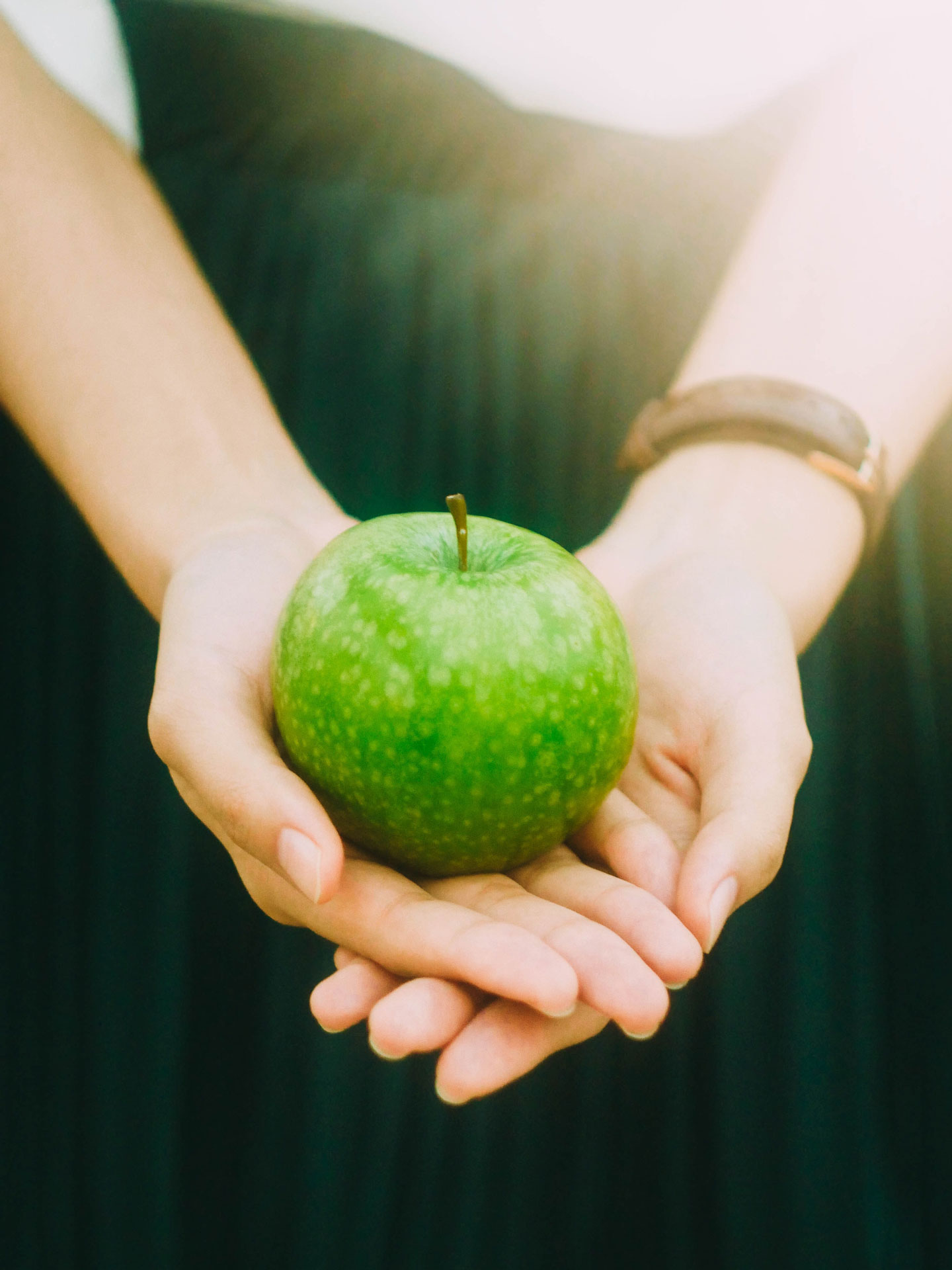 We also offer healthy meals including soups, main courses, sandwiches, juices, cakes, snacks and desserts, our PONTO. choose healthy.
PONTO.

+ Sustainable.

Our sustainability strategy is based on 3 principles:
| | |
| --- | --- |
| All our packaging is plastic-free. We bet on materials made from plants that can be reused in the production of organic compost. In companies that have the space for it, we help in the process of installing compost bins to make use of the packaging used in the Grab & Go service and food leftovers such as fruit and vegetable peelings, coffee, among others. This compost can later be incorporated into the establishment's gardens, thus contributing to soil improvement. | |
In the offer we have for companies we have especially developed an area dedicated to healthy, the PONTO. choose healthy.

Promoting eating habits and a healthier life is very important to us. We work together with companies to promote these habits among their employees, teaching, alerting and promoting an increase in awareness about the effect that food choices and habits for a more balanced life have on everyone's lives.
| | |
| --- | --- |
| Although our offer is not yet 100% organic, we are working so that soon we can bring you the best products of this production method. However, our menus are seasonal, making the best of what the seasons have to offer. | |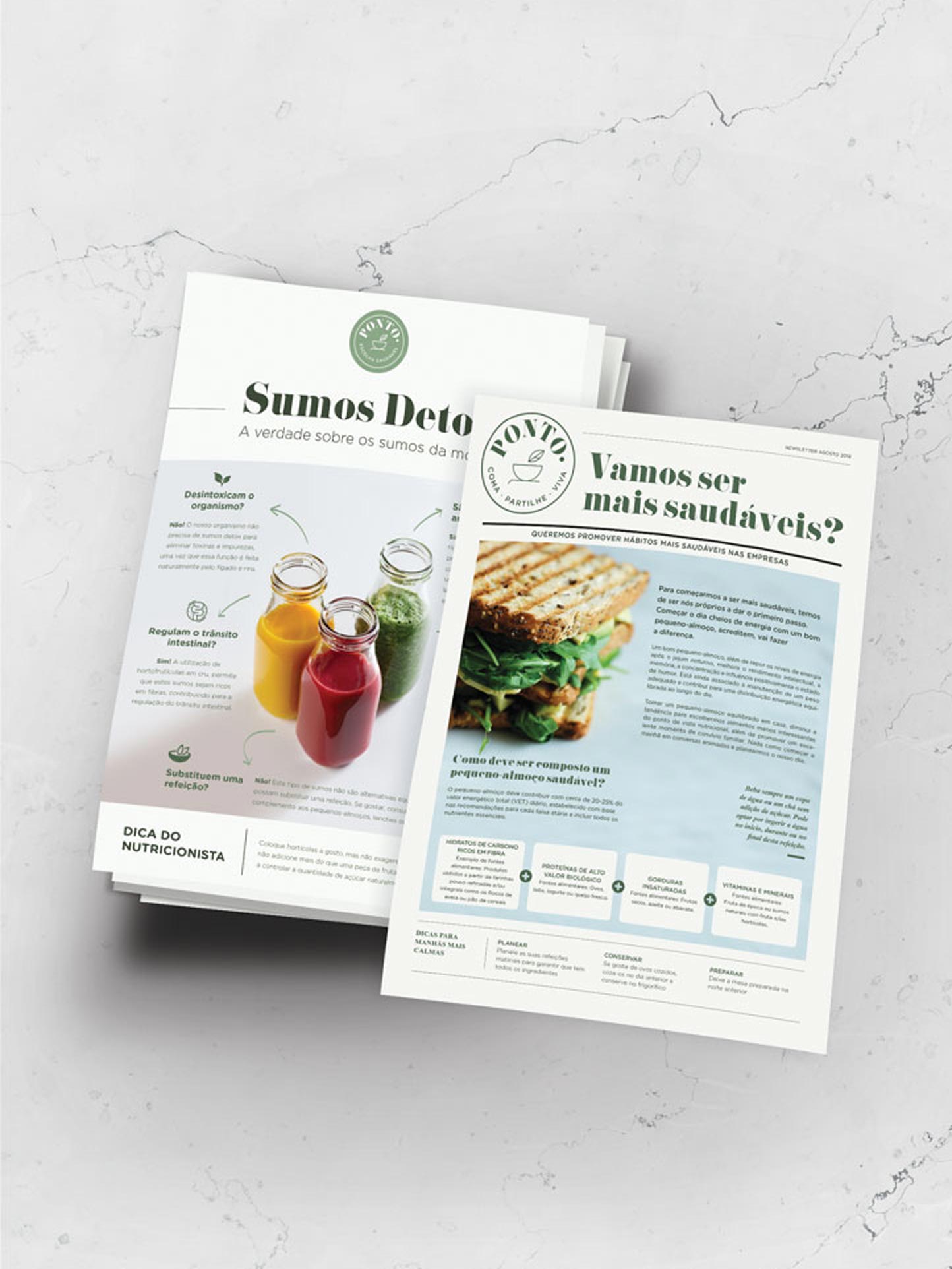 Educating to eat better.
We invest in education and believe that an informed consumer makes better choices! We develop specific communication for each segment we work with: companies, educational establishments or health units, from newsletters, ebooks or workshops, with the intention of promoting well-being and a more balanced life.
Objective
Promote good eating habits in adults, youth and children and make them part of their routine. To offer a balanced and tasty diet where all dishes have nutritional information.
Challenge
To explain and pass on the message that good nutrition and good choices will reflect a healthier life. Encourage the participation of students and their families in this healthy movement.
Benefits
Foster healthy values in society. To make young people and children more aware of the impact that their food choices have on their health.