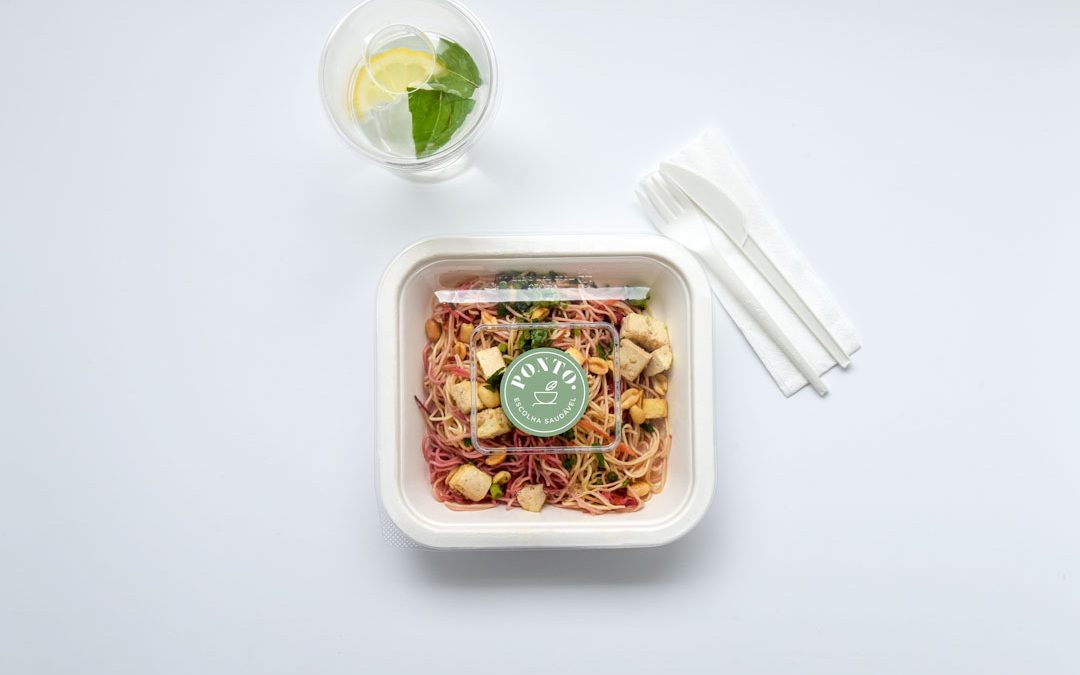 Did you know that all our packaging is made from plants and is 100% compostable?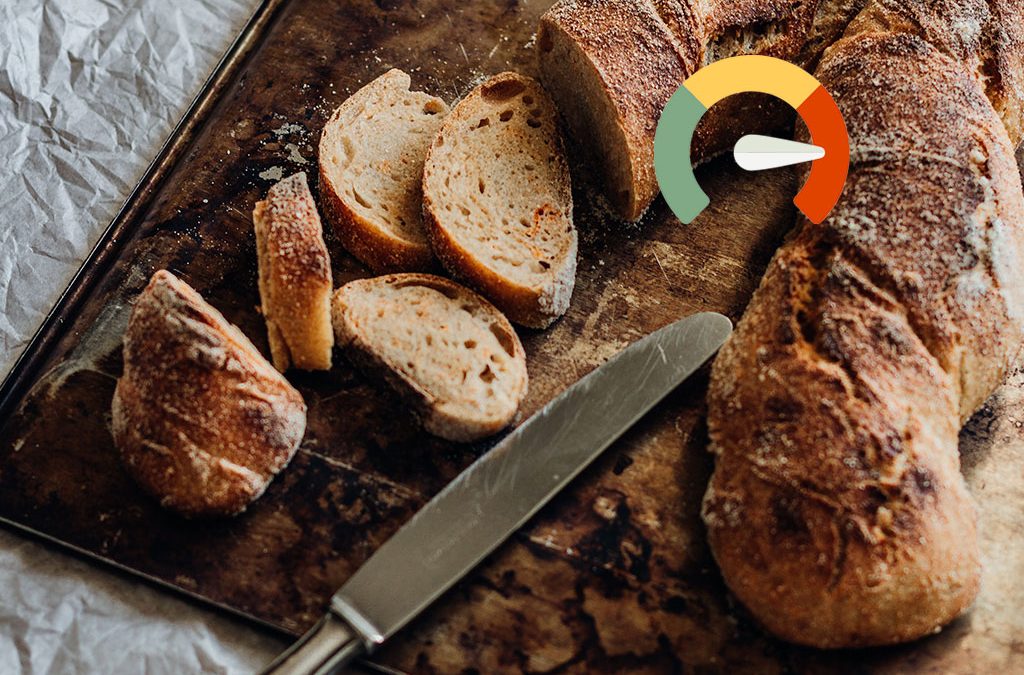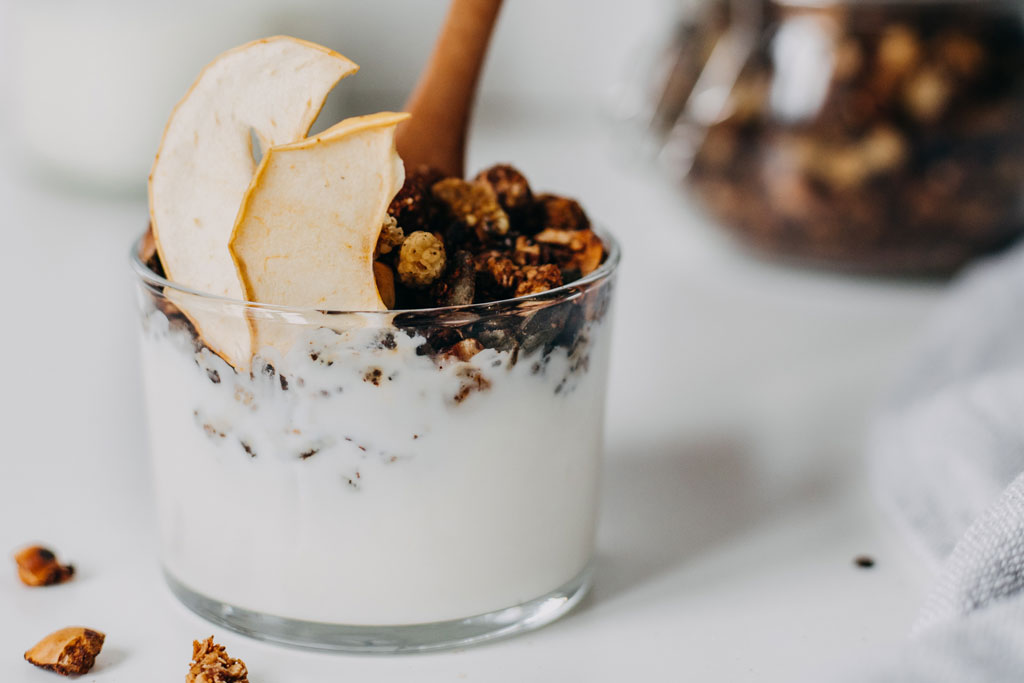 INGREDIENTS FOR 4 PEOPLE
leftover cake (approx. 3 slices)
320 g plain Greek yogurt
sliced almonds
vanilla essence to taste
sliced fruit (any kind)
PREPARATION
Crumble the cake and distribute into small bowls.
Place the laminated almonds in a non-stick pan until it gets golden brown (careful not to let them burn) and set aside.
In a bowl mix the natural yogurt with the vanilla essence and mix well until you get a homogeneous mass.
Add a layer of yogurt in each bowl and decorate with fruit to taste and the toasted almond on top.