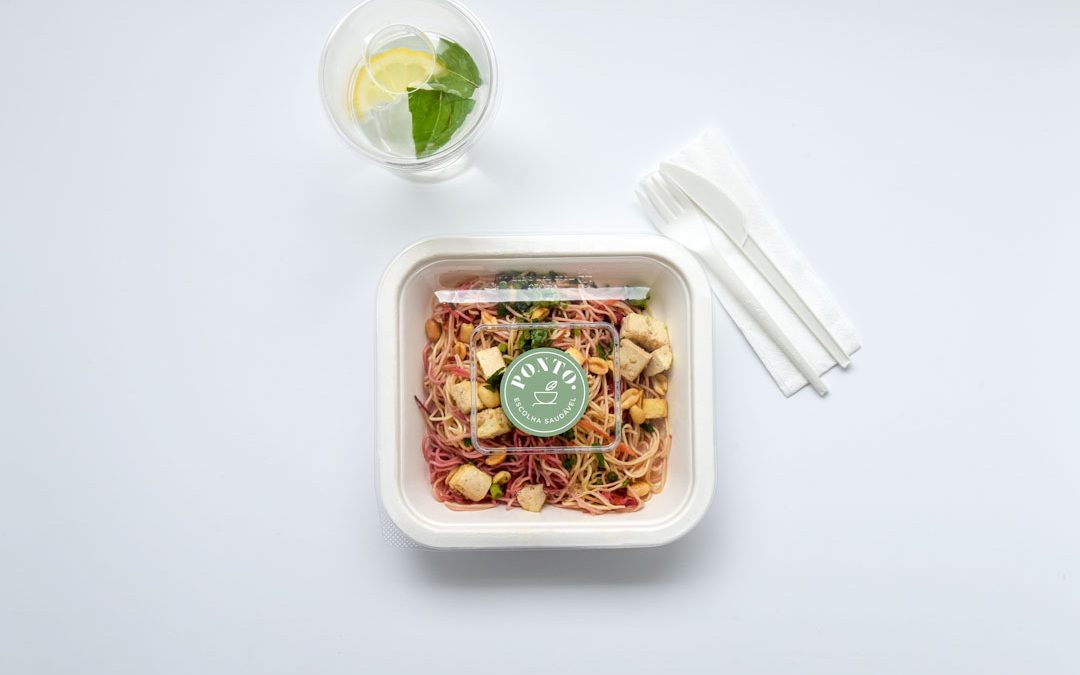 Did you know that all our packaging is made from plants and is 100% compostable?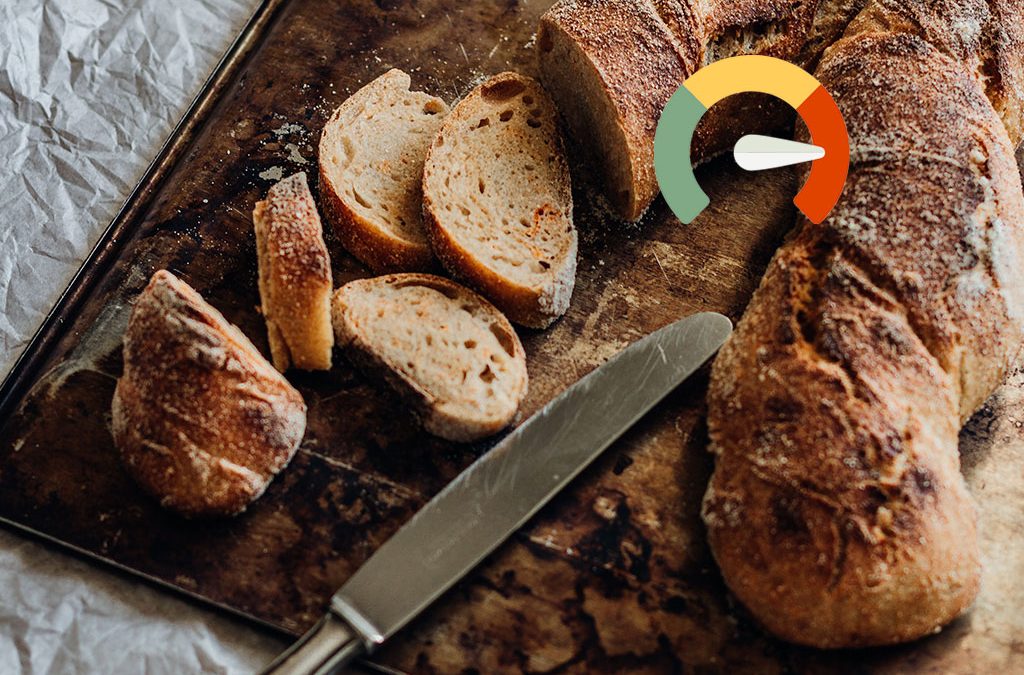 Walnuts, banana and blueberry cake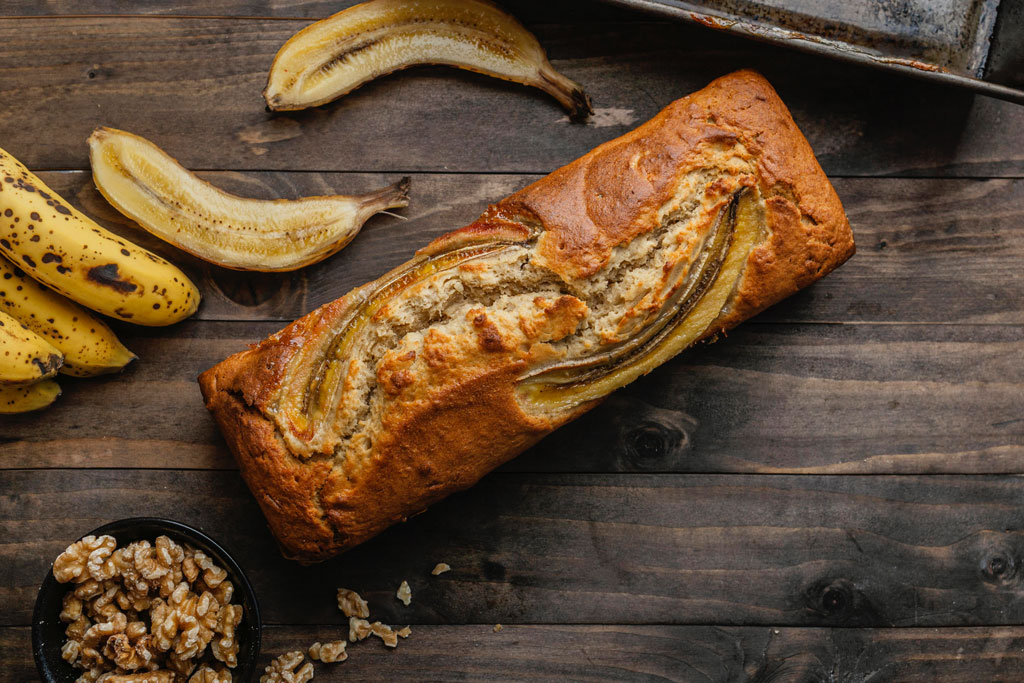 INGREDIENTS
5 eggs
200 g of walnuts
9 tablespoons of oat flour
50 g of honey
2 riped bananas
200 g of blueberries
1 dessertspoon of baking powder
1 tablespoon of olive oil
PREPARATION
Grind the nuts in a food processor.
Peel the bananas, slice them and reserve the peels.
Wash the banana peels well and put them in a food processor together with the eggs, olive oil and honey until you get a smooth mixture.
Mix the oat flour with the baking powder and add to the previous preparation, mixing all the ingredients until a homogeneous mass is obtained.
Add part of the chopped nuts, the blueberries and the bananas.
Place the previous preparation on a baking sheet lined with baking paper and add on top of the cake the remaining walnuts and blueberries to decorate.
Bake in a preheated oven at 180ºC for 30 minutes.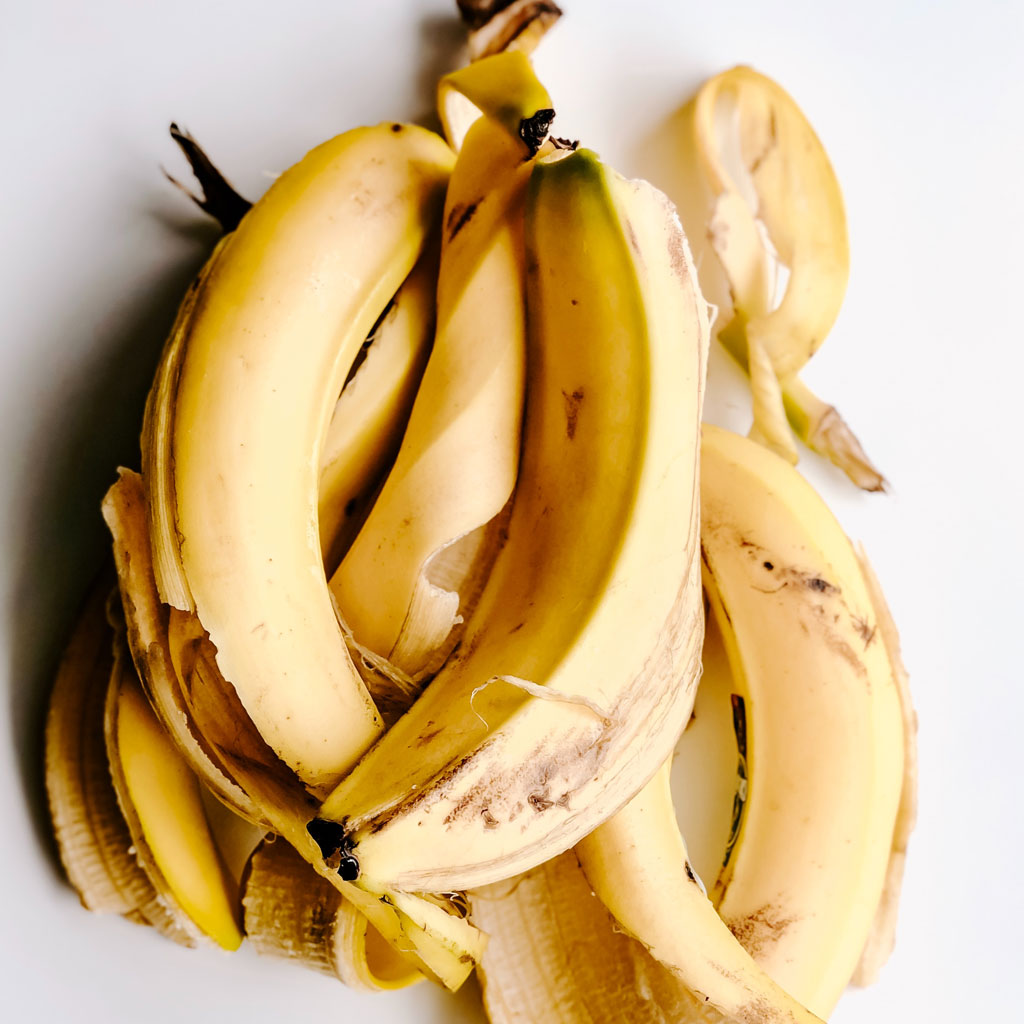 Reuse banana peels
Did you know that banana peels can be included in various recipes, such as cakes, pies, bread, and even be used as a base for several dishes? The riper the banana the better! You just need to clean the peal properly to remove all dirt and it will be ready to use.
There's cake left over? Try this…