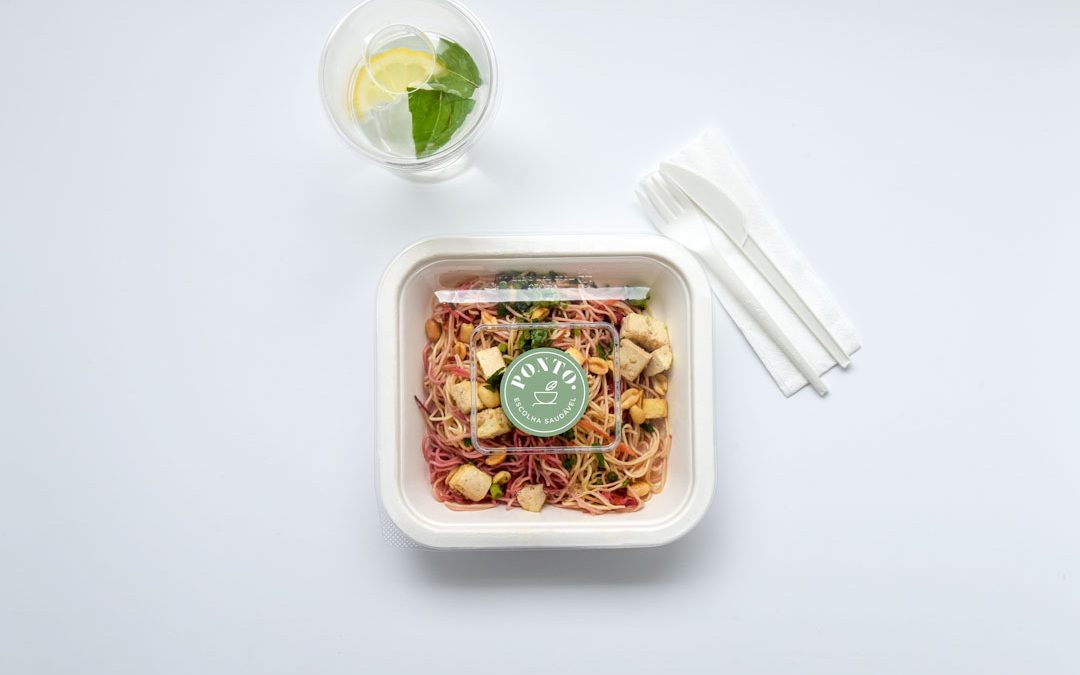 Did you know that all our packaging is made from plants and is 100% compostable?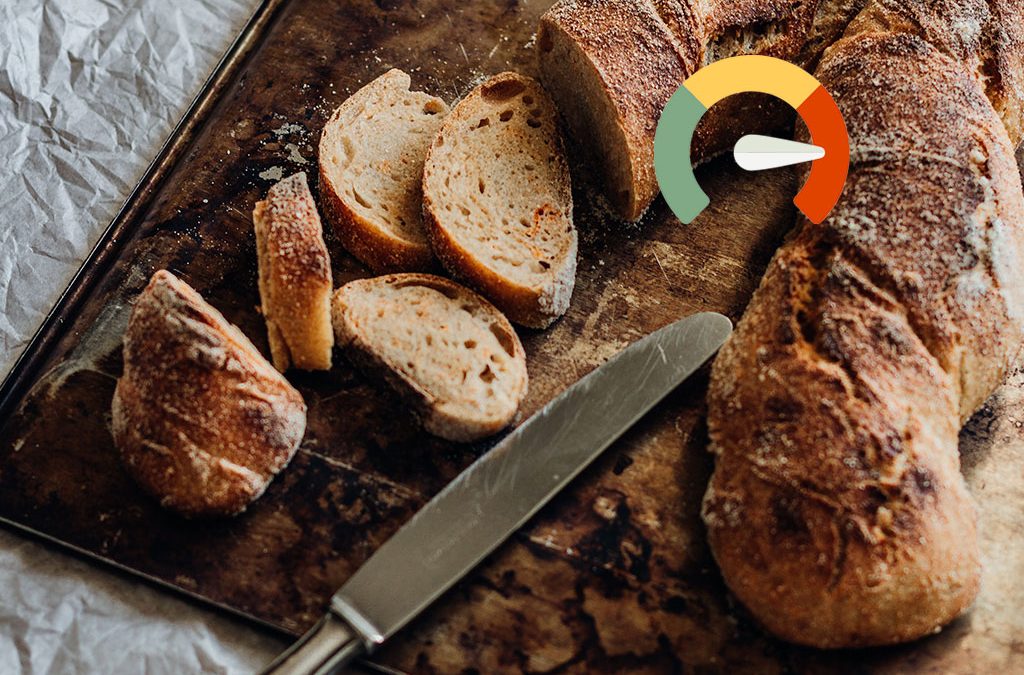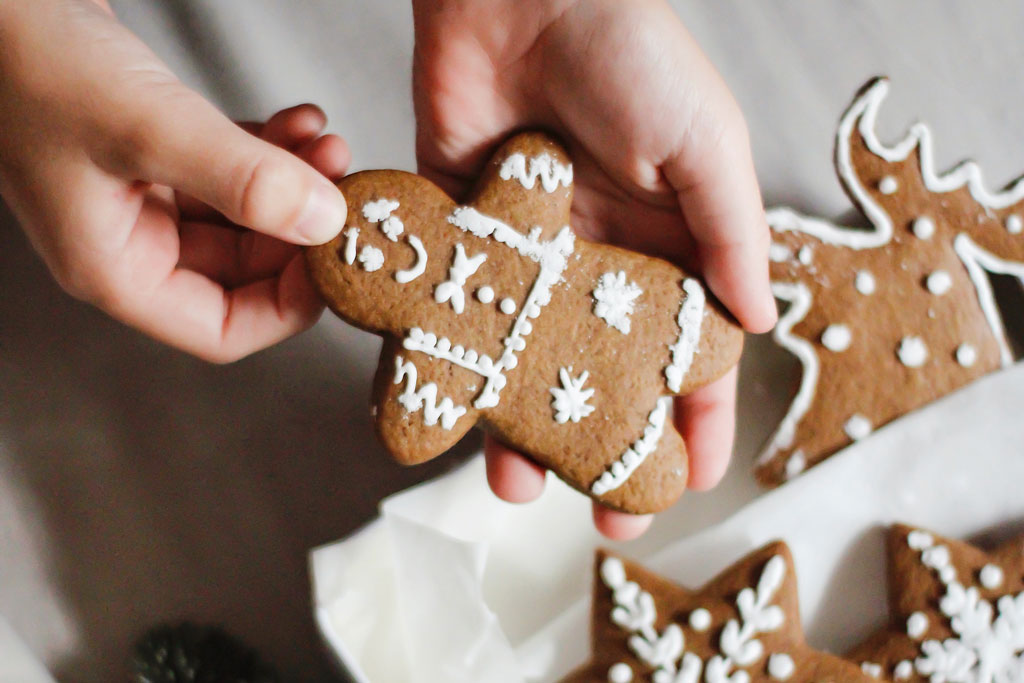 INGREDIENTES
120g unleavened flour
60g brown sugar
1 egg
50ml semi-skimmed milk
1 tablespoon olive oil
1 teaspoon baking powder
1 teaspoon cinnamon
1 teaspoon powdered ginger
PREPARATION
In a bowl mix the flour, baking powder, ginger and cinnamon powder.
Separately, mix the olive oil and the egg. Stir in the sugar and milk until it becomes a homogeneous mixture.
Add the previous preparations and mix well.
Let the dough rest for about 10 minutes.
Use a rolling pin to roll out the dough thinly on a floured surface.
Cut the dough with the molds (if the dough is very wet and it is difficult to cut, refrigerate for at least 30 minutes before cutting).
Place the biscuits on a baking paper and bake in a pre-heated oven at 180°C for 10 to 12 minutes.
Leave to cool down and decorate before serving!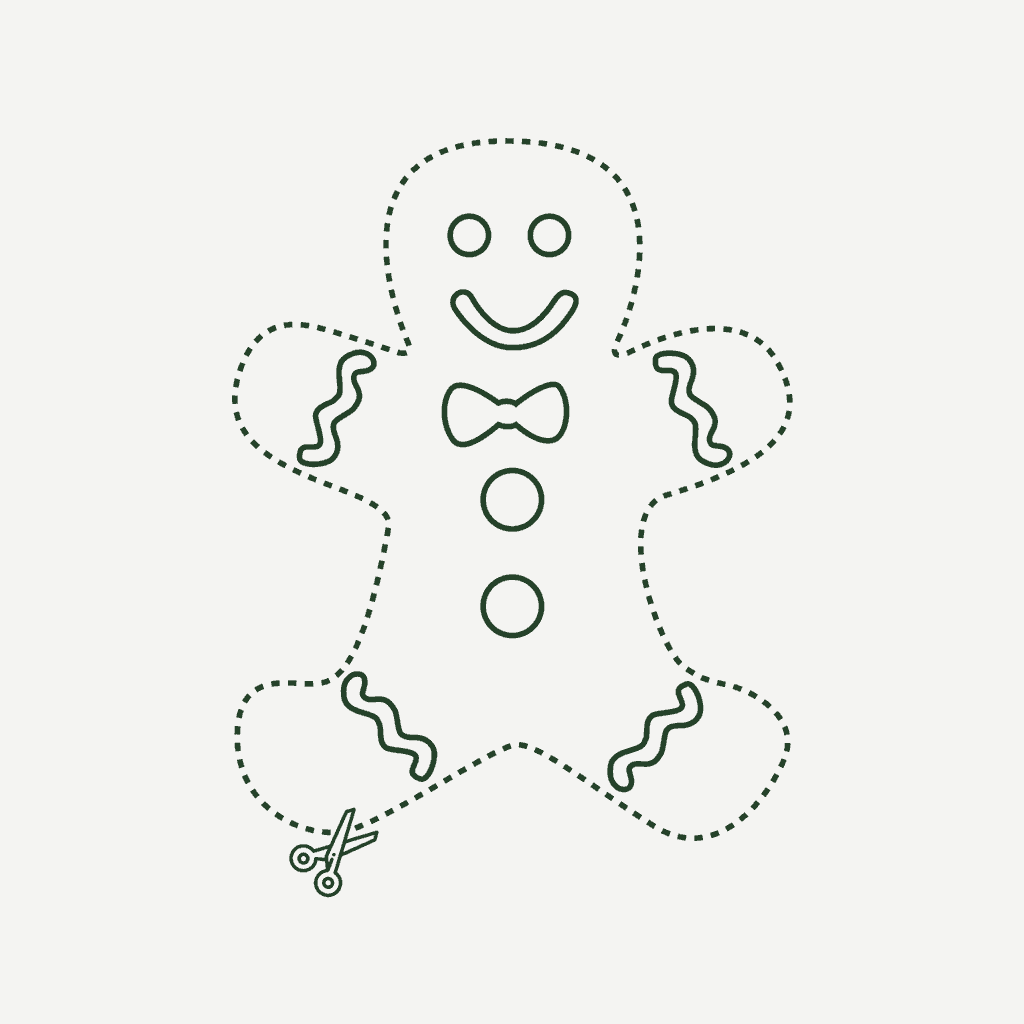 Need a mold to create your own gingerbread man?
We help! Download, print and cut out this mold. After rolling out the dough, place the mold on top and cut out the dough using a very sharp knife.